Saturday, 11/29 artist Rello will be debuting Lost Paradise: Installation One, at Fat Tiger Workshop, located at 2131 N. Rockwell.  The show will feature a 9 piece original art display along with wearable art and a Do-It_Yourself T-shirt press that will make it possible to wear your favorite pieces home.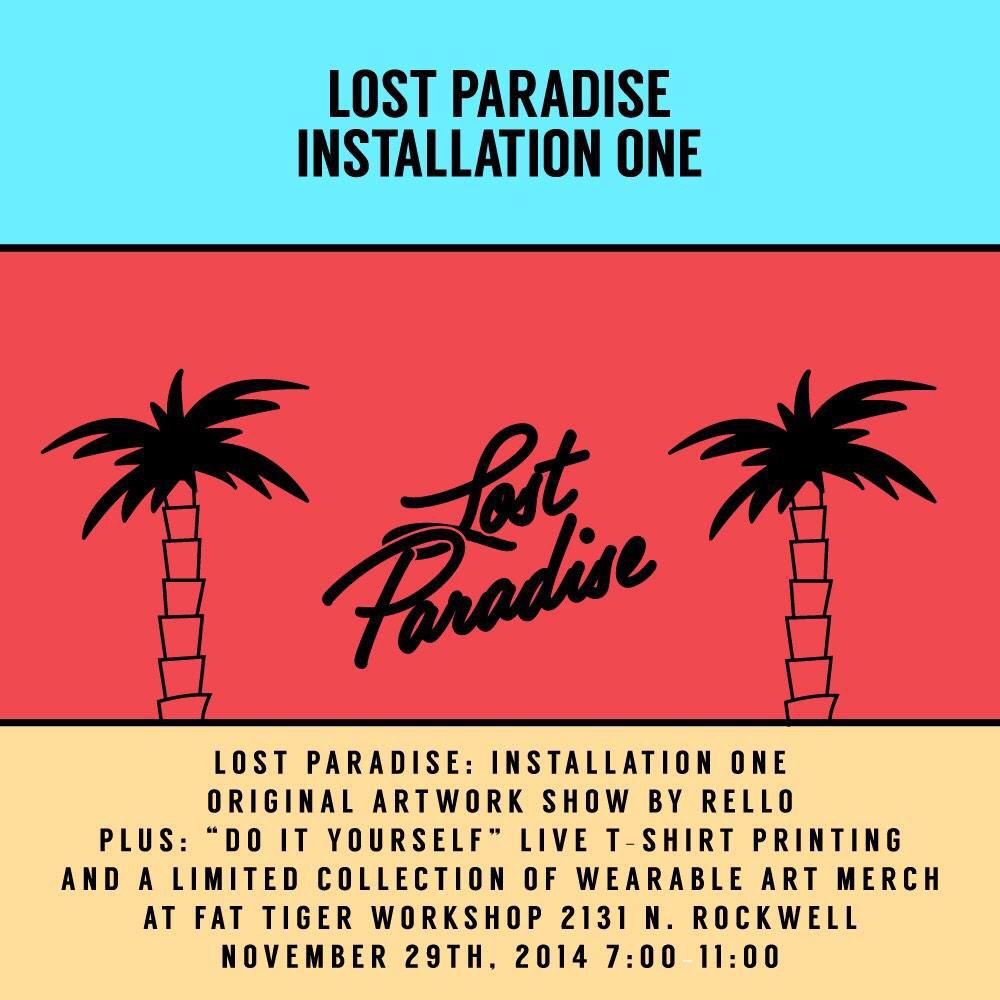 The installation comes on the heels of Fat Tiger Workshop's 1 year anniversary this Friday the 28th. In honor of their anniversary,  the store will be debuting a one year anniversary tee in store that you should be sure to check out. I'm interested to see what the second year in business has to bring to Fat Tiger, if I had to place a bet, I would say nothing but success.
Click here to follow Fat Tiger Workshop on twitter!